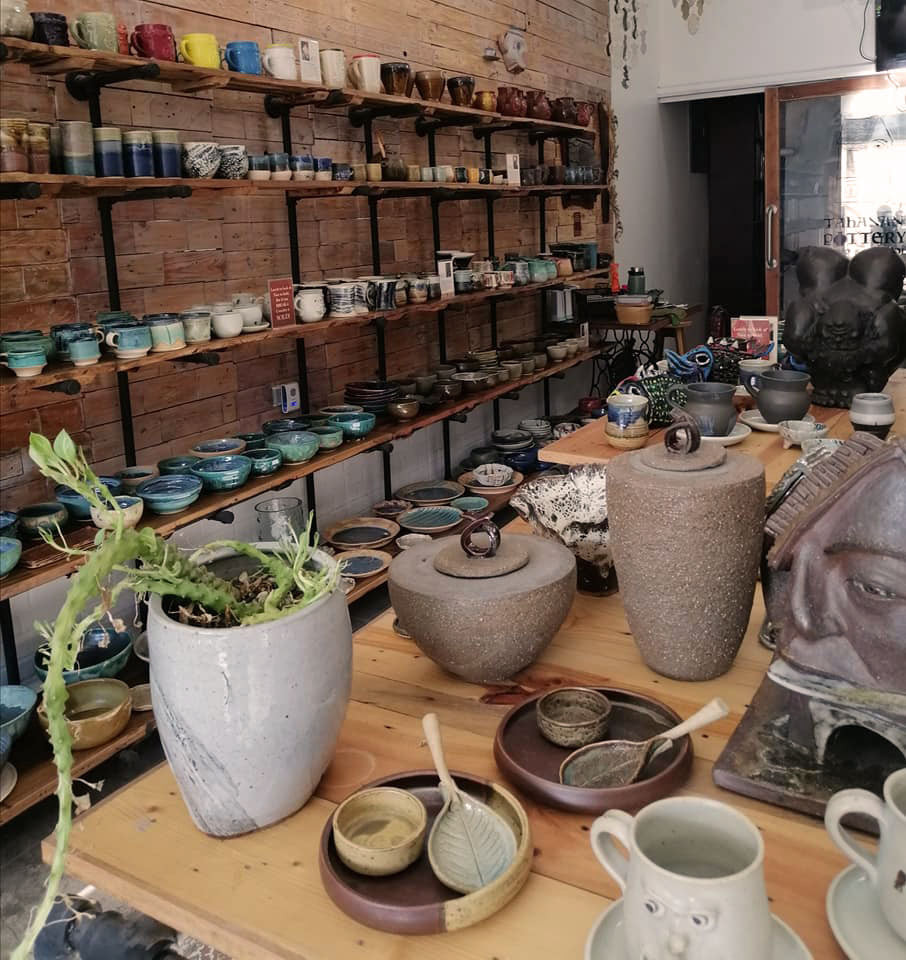 How We Started
Assoc. Prof. Rita Badilla-Gudiño, MFA, has been fascinated with the process of ceramics ever since she was a design student at UP College of Fine Arts (UPCFA). The motivation to put up Tahanan came from a need to make ceramics available to everyone and to have a space to share her knowledge, skills, and passion for ceramic arts.

Vicente Gudiño worked for a multinational company before deciding to start Tahanan with his wife Rita. He found working with clay to be an intuitive and gratifying process, an experience he wishes to share with his students.

Stanley Ruiz, a designer and faculty member at UPCFA, is Tahanan's first partner. Stanley's interest in ceramics came from the ability to shape clay into functional objects and transform it to permanence through firing.

Tahanan first opened its doors to the community in October 2018. Three short years later, they moved to a bigger home! In its growth, Dr. Daphne Ang came in to support Tahanan. She fell in love with clay as it offered a quiet time to draw on her creativity. Through their collective efforts, Tahanan now has exclusive rights to distribute quality clays, materials, and equipment from Laguna Clay, a US-based company, which has been in the business for over 40 years.

Built on the expertise and commitment of its founders and partners, Tahanan has paved the way in developing a community with great interest and appreciation for ceramic arts. It has grown to become a dedicated place open to anyone looking at pottery for enrichment and inspiration!
Mission & Vision
Tahanan aims to lead the way in making ceramic arts more accessible to Filipinos through quality ceramic work and effective teaching services for all skill levels.

We are working on building a thriving pottery community that will continuously inspire and challenge each other for the development and promotion of Philippine Ceramic Arts.